MANUAL THERAPY  TECHNIQUES IN physiotherapy treatment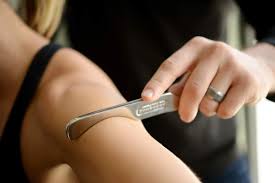 WHAT IS MANUAL THERAPY in physiotherapy treatment?
physiotherapy treatment can be explained as skill hand moments that are intended to produce any or some of the following effects: improve tissue extensibility, increase range of motion, mobilize or manipulate soft tissue and joints to reduce soft tissue swelling inflammation or restriction. Also, induce relaxation by a change in muscle function to modulate pain. Manual therapy has a long history in professional physiotherapy treatment. From time to time many techniques have evolved and new research replaced old ones but also it is one of the important treatment methodologies still in use.
Mainly three types of physiotherapy treatment methodologies are used in the treatment, Manual therapy, Exercise therapy, and Electrotherapy. Among that manual therapy is one. Physiotherapists are trained to treat and reduce pain quickly, but that's only a short-lived solution unless the core issue is addressed complete rehabilitation can not be obtained. To do that assessment plays an important role, after diagnosing the problem manual therapy is the first choice of treatment because manual therapy is known for its effectiveness and long-term effect.
COMMON physiotherapy treatment TECHNIQUES INCLUDE
Manual therapy physiotherapy treatment effectively addresses the mechanical, biochemical, and psychological qualities of the treatment process. You're expected to visualize a far better range of motion in stiffer joints and pain relief by improving how your brain processes pain signals. one among your body's main systems that control pain is activated by specific muscle movements, which suggests that manual therapy can help ease in what proportion pain you experience.
SOME physiotherapy
treatment TECHNIQUES ARE:
TRACTION
ACTIVE RELEASE TECHNIQUES
PASSIVE RANGE OF MOTION
LYMPH DRAINAGE
STRETCHES (MUSCLE, NEURAL TISSUE, JOINTS, FASCIA)
INSTRUMENT ASSISTED SOFT TISSUE MOBILIZATION
JOINT MANIPULATION
JOINT MOBILISATION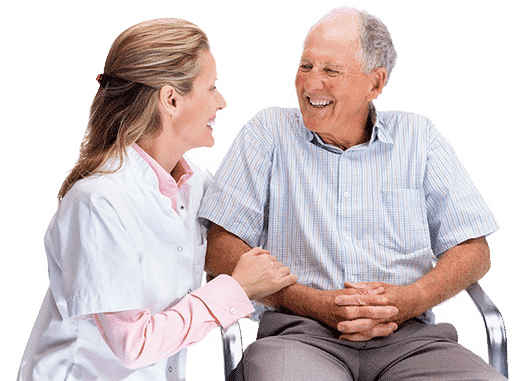 TRACTION physiotherapy treatment
Traction could also be sustained or intermittent. it's going to be applied manually or by motorized means. The force applied could also be considered a distraction or traction. Distraction tells us the therapist is attempting to use the force at a selected level or area of the spine. Traction is more of a general dispersion of the force throughout the spine.
ACTIVE RELEASE TECHNIQUES
A non-invasive manual therapy technique that works to correct adhesions that cause pain and mobility issues, adhesions are dense collections of connective tissue that form when muscles and connective tissues are injured. When the connective tissue binds between your muscles, it limits flexibility, causing pain and stiffness in muscles and joints.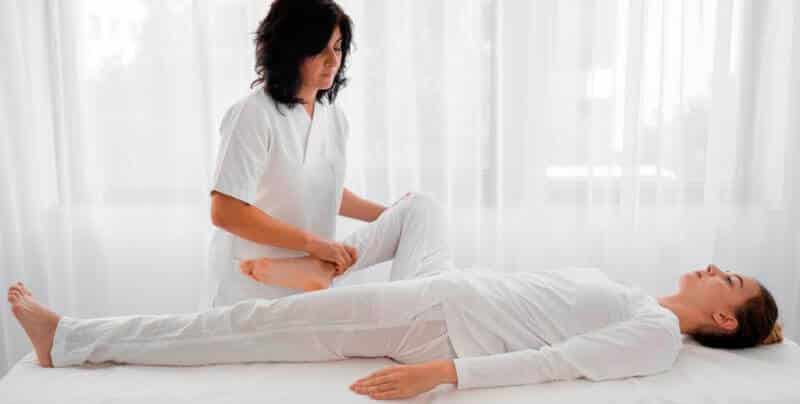 PASSIVE RANGE OF MOTION
Passive range of motion is physiotherapist assisted exercises designed to increase the movement possible in a joint or limb by carefully stretching the muscles and tendons. They are used to make joints and muscles move throughout a range of movements and to the end of their natural range of movement.
LYMPHATIC DRAINAGE
The lymphatic drainage method is a type of therapeutic massage with the hand that uses very light pressure and long, gentle, rhythmic strokes in the direction of lymph nodes to increase the flow of lymphatic fluid and reduces the accumulation of extracellular fluids in your body. which may cause swelling and conditions like lymphedema.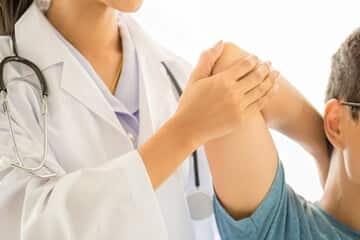 STRETCHES (MUSCLE, NEURAL TISSUE)
A physiotherapeutic passive activity in which a specific nerve, muscle, or group of muscle is deliberately stretched in the opposite direction of its activities(both directions in neural tissue) to improve the muscle's flexibility( in neural tissue a compression) and achieve comfortable muscle tone or in nerve better conduction. The result can show an increase in muscle control, flexibility, decrease in neurological pain, and relative joint range of motion.
INSTRUMENT ASSISTED SOFT TISSUE MOBILIZATION
 Instrument Assisted Soft Tissue Mobilization is a set of handheld instruments we use to break down the scar tissue and fascial restrictions in your soft tissues. This includes your muscles, ligaments, tendons, nerves and fascia. Scar tissue can develop from surgery or overuse. This can limit your nerve conduction and blood flow. It can result in improper function, decreased range of motion and pain.
JOINT MANIPULATION physiotherapy treatment
A manual physiotherapy technique during which a passive movement is applied to a joint with small amplitude and in an exceedingly quick fashion. this is often also referred to as high-velocity, low-amplitude thrust manipulation. Many are conversant in the manipulation of the spine, but, "peripheral", or joints faraway from the spine, are often manipulated also. Both of those areas are often useful in treating a variety of injuries and are often utilized in conjunction with one another.
JOINT MOBILISATION
Joint mobilization is a manual therapy intervention, a type of straight-lined, passive movement of a skeletal joint that addresses arthrokinematic joint motion rather than osteokinematic joint motion. It is usually aimed at a 'target' synovial joint with the aim of achieving a therapeutic effect. reference
FREQUENTLY ASKED QUESTIONS
WHAT IS MANUAL THERAPY?
Manual therapy can be explained as skill hand moments that are intended to produce any or some of the following effects: improve tissue extensibility, increase range of motion, mobilize or manipulate soft tissue and joints to reduce soft tissue swelling inflammation or restriction.
WHAT ARE THE TYPES OF MANUAL THERAPY?
some of the techniques of manual therapy are:
Traction
Active Release Techniques
Passive Range of Motion
Lymph Drainage
Stretches (muscle, neural tissue, joints, fascia)
Instrument Assisted Soft Tissue Mobilization
Joint Manipulation
Joint Mobilisation
WHAT MAKES YOU BETTER THAN OTHER PHYSIOTHERAPISTS?
you'll benefit from a prompt flexible service. That includes a professional assessment and diagnosis followed by a tailor-made rehabilitation program suited to your individual needs. They have extensive experience, working both in clinics and Physiotherapists' home visits.
How much does a session of Manual therapy cost?
The average cost of a physiotherapy session is 600 – 700 Rs. This is the average across Pune. The cost of a physiotherapy session can be as low as 500 Rs. as manual therapy is also included in the session you don't need to pay any extra cost for manual therapy.
How do you know if you need physiotherapy?
If you had a particularly hard day at the gym, you would feel sore afterward. But if your pain is persistent and not getting any better, that is a sure sign that you need to see a physiotherapist. Likewise, mobility and movement are reasonably constant for a person. Sure, with age they change, but not overnight.
WHAT SHOULD I EXPECT ON FIRST VISIT ?
Our Physiotherapists will try to understand what your goals are, they will explain how they will assess you and ask for your consent before they start. After the assessment, the physiotherapist will explain what physiotherapy can help you with, how long it might take, and the expected outcome from the treatment.